To quote the now-extinct Great Movie Ride – "ok, it's worse". A day after we lamented that Disney hadn't fixed the Donald Duck animatronic on the Gran Fiesta Tour in the past three weeks, management went ahead and tore out the remaining animatronics. In the place of the animatronics are three cut-outs of the characters.
When speaking with Cast Members, they indicated that the three animatronics share a base and that the base needed to be fixed in some capacity. This led to the animatronics being removed from the ride entirely.
We dropped by today to grab photos and video of the change!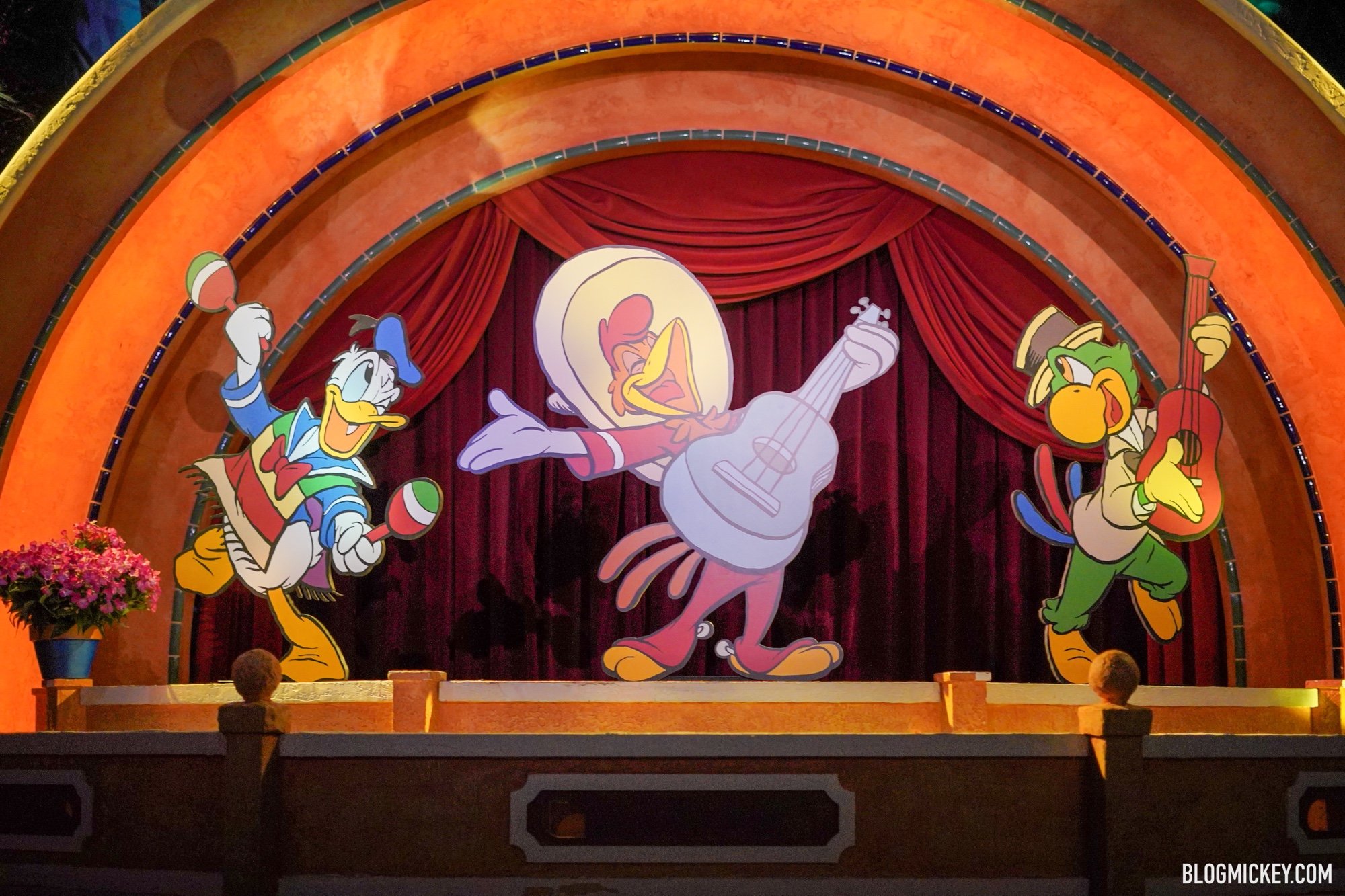 As always, keep checking back with us here at BlogMickey.com as we continue to bring you the latest news and photos from around the Disney Parks!