Starting today, guests visiting the Magic Kingdom will notice that the security checkpoints have moved away from the park entrance and closer to where they start their days. Guests who park at the Ticket & Transportation Center will find a new tram load/unload area and metal detectors located just steps away. Taking the place of the former load/unload area, the metal detectors are now placed between guests getting off of the tram and the ticket booths.
Guests commuting via monorail from the resorts will find checkpoints at the monorail load areas in their respective resorts. It was when we arrived at the Polynesian that we were asked not to take photos at the resorts. I can assure you it's a normal metal detector and bag check though near the monorail load areas.
Watercraft from the resorts will be checked at the Magic Kingdom docks.
Guests coming to the Magic Kingdom via bus will find a checkpoint near the bus station outside of the Magic Kingdom entrance, prior to passing under the monorail beams.
The move is another attempt to declutter the park entrance areas at peak times. All guests traveling to the Magic Kingdom by foot, ferry, watercraft, or monorail will now be able to proceed directly to the touch points and into the park when arriving at the main entrance. Previously, guests were funneled into a bag check area within feet of the main entrance touch points.
It is worth noting that the walkway from the Contemporary to the Magic Kingdom entrance is still open and a bag check in place there as well.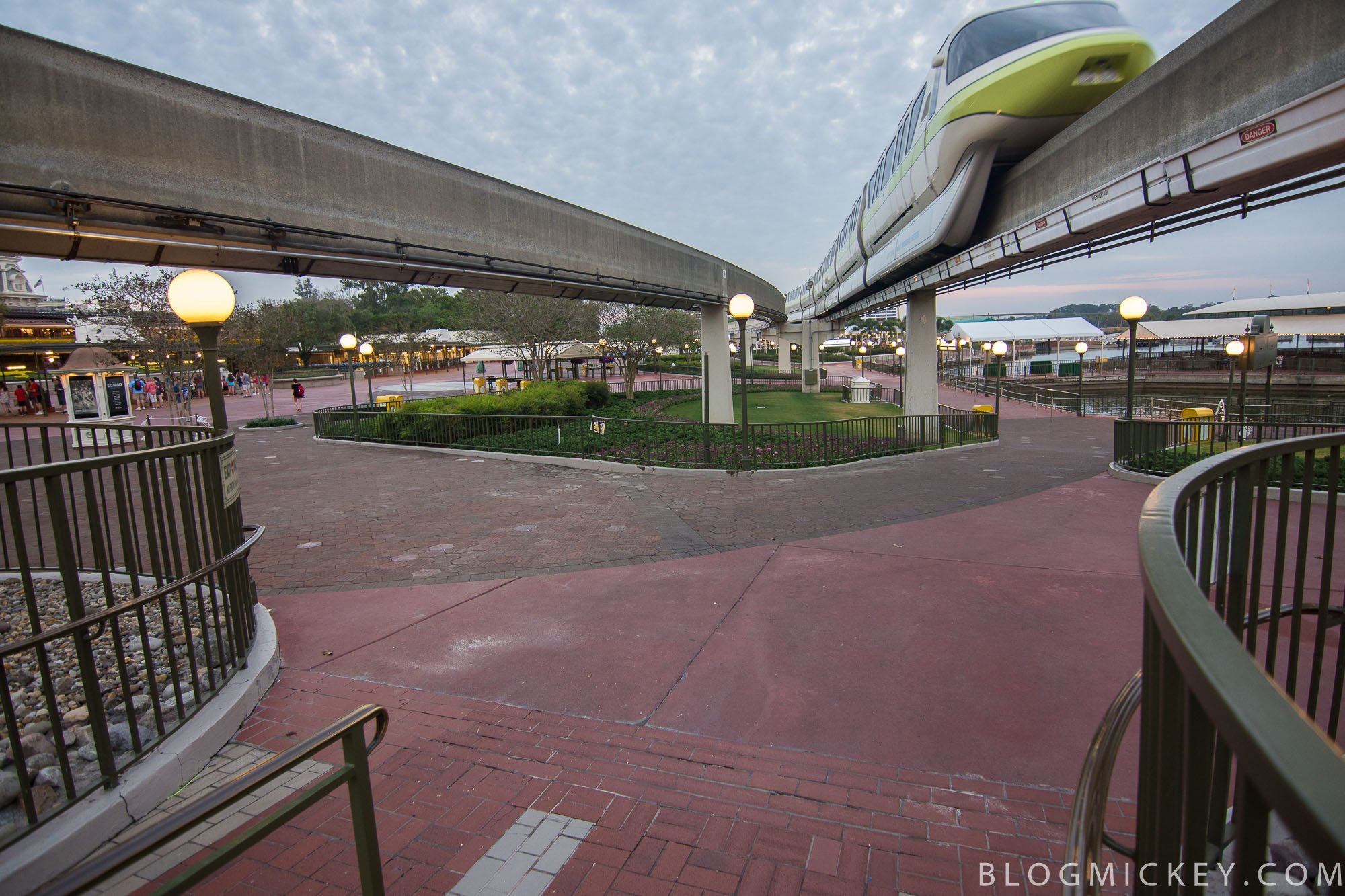 Thoughts
Overall, the new procedure, should make guests entering the Magic Kingdom happier. Disney was utilizing the full width of the tram unload area which should make wait times minimal as long as Disney keeps the TTC security zone staffed. It's nice to get the screening out of the way early and being able to walk straight to the touch points upon arriving at the main entrance. That said, this procedure isn't without its faults.
When traveling from the TTC to Epcot, you taken from a secure zone at the TTC monorail station to an unsecure zone at the Epcot monorail station. This means that you'll have to go through bag check a second time should you want to combine Epcot with your Magic Kingdom visit. If, however, you start at Epcot, you are screened just once as you're dropped off inside the secure zone at the TTC.
It may be worth noting that both the Epcot bag check and TTC bag check are open once Epcot loop monorail service begins.
Again, this is a welcome change that disperses checkpoints and lowers wait times while still allowing Disney security to do the important work they need to do.