Jewels of Bith is a small, hole-in-the-wall shop located in the Marketplace in Star Wars: Galaxy's Edge. This is your one-stop-shop for all things with Black Spire Outpost branding.
Disney stated that while they won't sell anything branded with "Star Wars: Galaxy's Edge" within the land, items branded with "Black Spire Outpost" are fair game. The conceit here is that the residents of Batuu wouldn't know about the name for the Disney theme park land, but that they would be fully aware of, and ready to profit from, the name of the village that they reside in.
We saw a similar approach with merchandise items for Pandora – The World of Avatar. The idea was that all merchandise would be found at Windtraders, the main gift shop in Pandora, and not anywhere else within Disney's Animal Kingdom. Eventually, merchandise started to appear outside of the land, and eventually, even shoulder Banshees became available outside of the land and park. We really like the approach of the citizens of Batuu only selling items within their own storyline, and we hope to see it continue. It is just one small part of what makes Star Wars: Galaxy's Edge so convincing and so authentic, but it's the details that matter. Of all the Marketplace Shops, this actually feels the most like a Disney gift shop, but it walks the line carefully and smartly to keep everything in story while still offering some "branded" items. If you're looking for items branded with Star Wars: Galaxy's Edge, you can find them "off planet" in a variety of gift shops around Disneyland.
As far as theming is concerned, this was clearly once the shop of a jeweler based on the tools found in the back of the shop. Before the land opened, we anticipated this shop selling jewelry, but we just got some Black Spire Outpost merchandise instead.
To get to Jewels of Bith, it will either be the first shop on your left if you're walking from Ronto Roasters to the Marketplace, or the last shop on your right if you're walking from the Marketplace to Ronto Roasters.
---
Jewels of Bith Prices
Black Spire Outpost Throw – $59.99
Patches – $9.99 each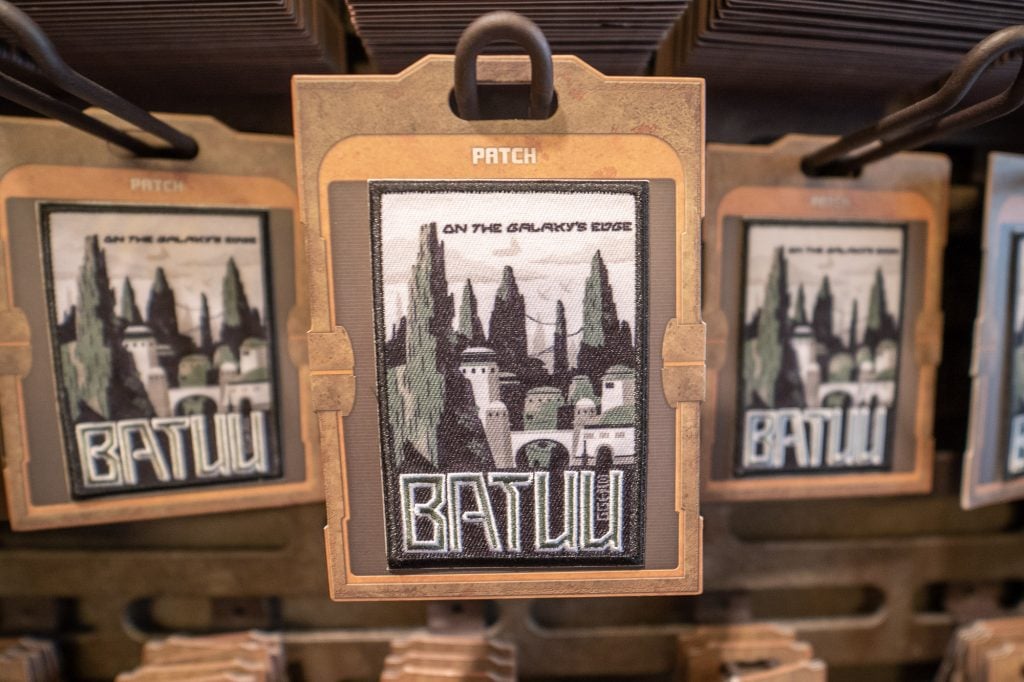 Black Spire Outpost Men's Shirt – $34.99
Black Spire Outpost Women's Shirt – $34.99
Black Spire Outpost Die Cast – $29.99
Moisture Vaporator Misting Fan – $20.65
Black Spire Outpost Mug – $24.99
Black Spire Outpost Mug – $16.99
Black Spire Outpost Tote – $34.99
Black Spire Outpost Hat – $27.99
Dice – $12.99
Pilot Keychain – $12.99
Millennium Falcon Keychain – $9.99
DJ Rex Pin (Open Edition) – $9.99
Black Spire Outpost Residents Pin (Open Edition) – $9.99
Millennium Falcon Magnet – $9.99
Batuu Magent – $9.99
Black Spire Outpost Magnet – $9.99
Smugglers Run Magnet – $9.99
Black Spire Outpost Lanyard – $12.99
Black Spire Outpost Lanyard Medal – $14.99
Lanyard Pouch with Charm – $8.99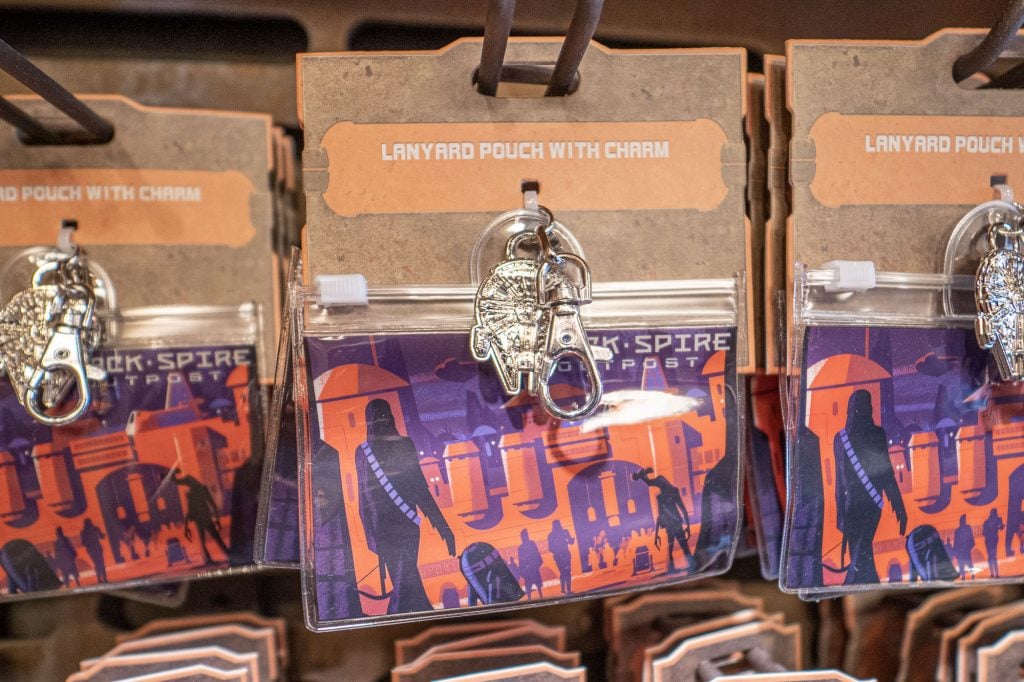 Luggage Tag – $12.99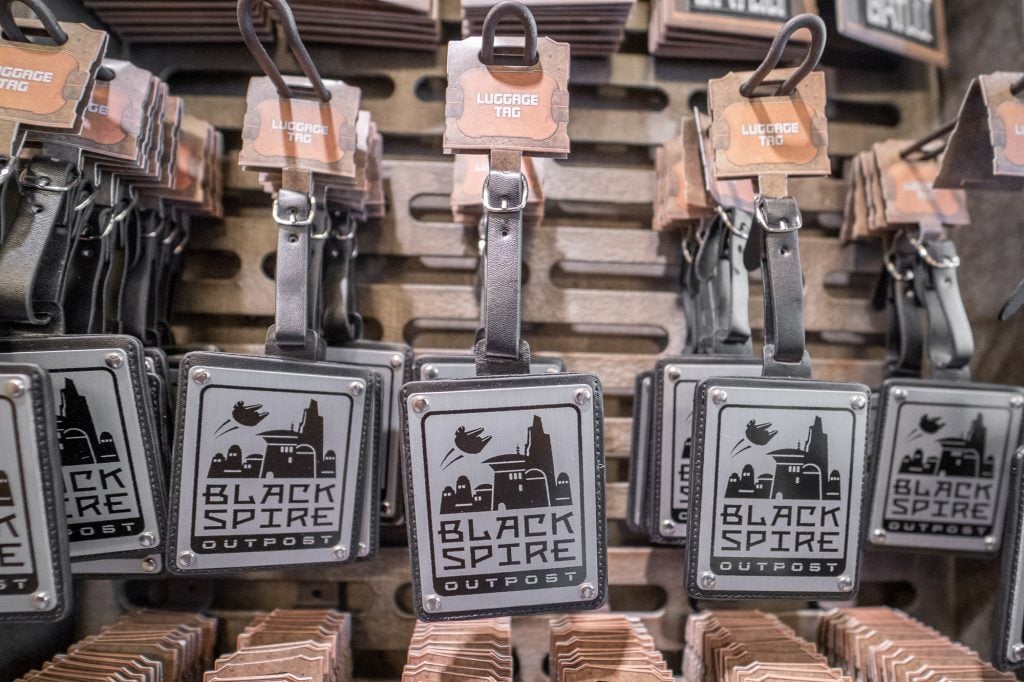 Black Spire Outpost Keychain – $9.99